AS SEEN IN
AS SEEN IN
MADE FROM THE LEGENDARY SUPERFRUIT
5x
more vitamin C than oranges
Baobab is one of the world's most nutrient dense super fruits. It's raw fruit powder contains 5x more fibre than oats and 5x more vitamin C than oranges! It has been a staple in the diet of African hunter-gatherer tribes for thousands of years.
Baobab fruit really packs a punch, it delivers a whole host of functional benefits to our bodies, including being a healthy source of energy, improving digestion, being a great source of prebiotics and more.

Unrooted takes pride in the baobab fruit, our healthy drinks and the communities in which we operate.
FEEL SENSATIONAL
IT'S HOW WE WANT YOU TO FEEL EACH AND EVERY DAY
Unrooted is…
Good for you and good for the planet
Unrooted is…
Made from all natural ingredients
Unrooted is…
100% vegan and caffeine-free
SHOP BY CATEGORY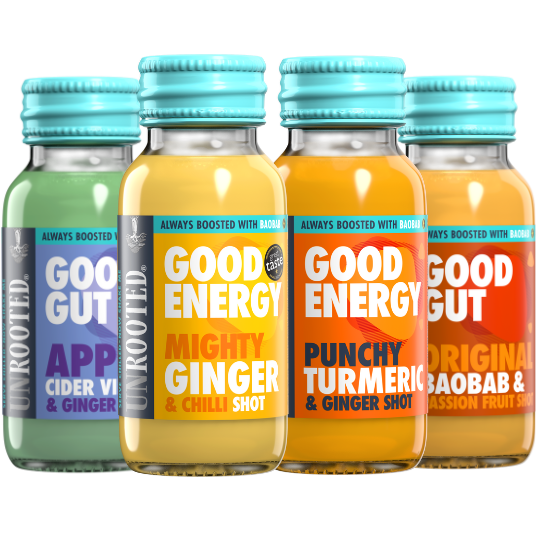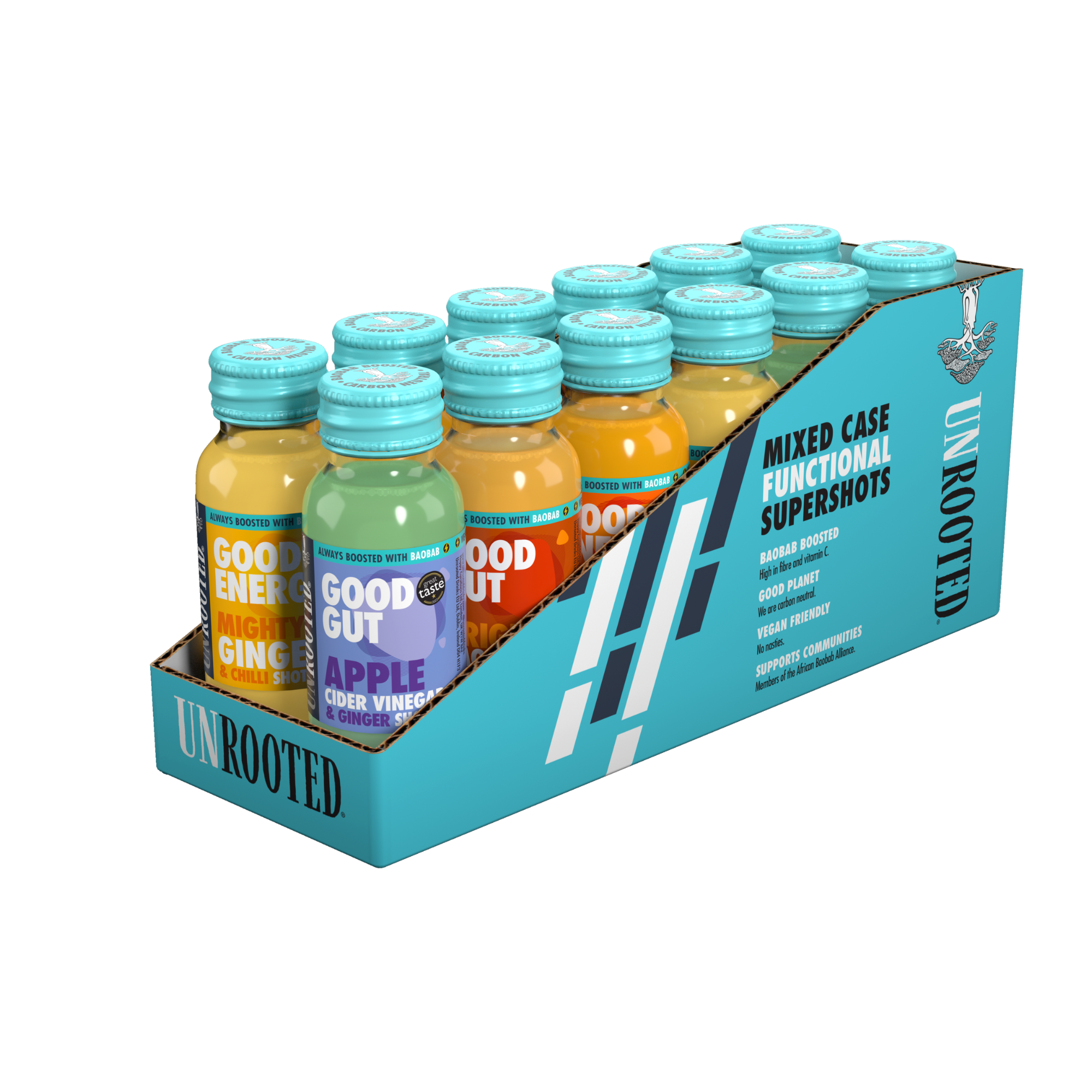 Try them all at a discounted price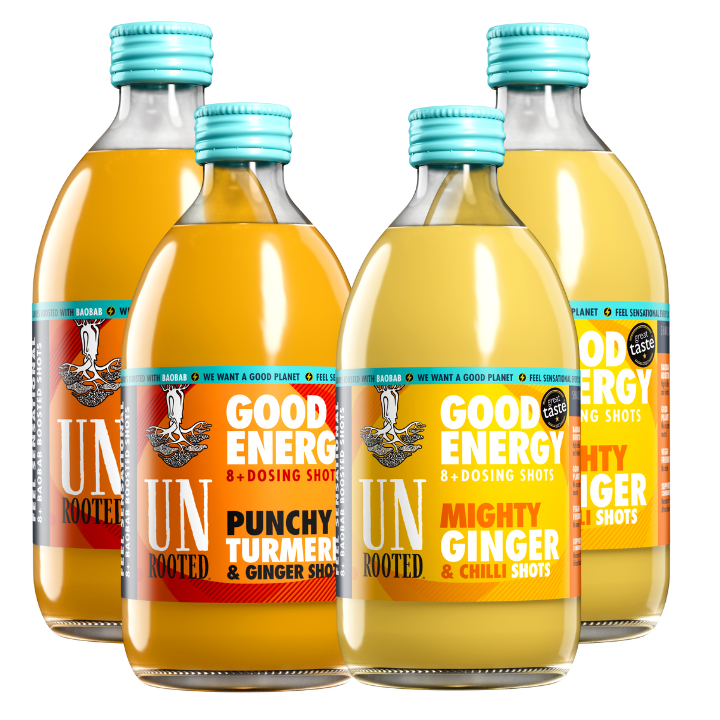 Our best sellers supersized
TELL US ABOUT HOW YOU'RE ENJOYING YOUR UNROOTED, IF WE PUBLISH IT, SAY HELLO TO A CASE FREE
SEND A REVIEW
TELL US ABOUT HOW YOU'RE ENJOYING YOUR UNROOTED, IF WE PUBLISH IT, SAY HELLO TO A CASE FREE
SEND A REVIEW